It is with great pleasure and much enthusiasm that I introduce myself as the new Teaching Principal at Maple Grove Charter Elementary School! I am honored to lead a school with such a rich history of academics, traditions, and values. I am even more excited to be back at the elementary school and community that gave me my foundation and passion for education! As you can see from some of my pictures, many wonderful memories were made here and I look forward to making more of those memories with your children!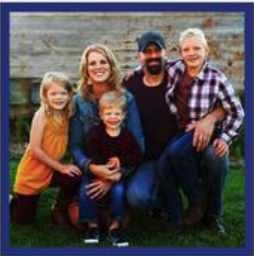 I was born and raised on a dairy farm in Hamburg, WI and still have the opportunity to help there in the summer months with hay. Attending Maple Grove K-5 grade is a highlight of my childhood. I am fortunate to have many connections still in the Hamburg area and look forward to making many more. I am married to my wonderful husband, Jameson, of 11 years and we have 3 beautiful children Corbin-10, Adelia-9, and Reid-5. Excitement fills me for the opportunity for my own children to attend the same amazing elementary school I attended years ago and be able to participate in so many of the deep rooted traditions and experiences that still exist today. In our spare time my family and I like to be outdoors, going on side x side rides, watching movies, and just hangout out with extended family and friends.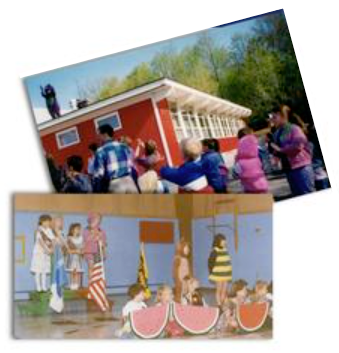 Ever since the second grade, in Mrs. Golish's class, I knew I wanted to become a teacher. I continued to pursue that dream and with the help of the Fromm Scholarship, I was able to do just that. I received my undergraduate degrees in Regular Education and Special Education from the University of Stevens Point. My first 5 years in education I taught in a special education classroom at Washington Elementary in Merrill. During this time I went back to earn my Master's Degree in General Education from the University of River Falls. After five years I transitioned to a 3rd grade classroom for the past 9 years at Washington Elementary where I had the opportunity to use many inclusive practices, team teaching, practice personalized learning, and grow my leadership skills. Through leadership experiences, I decided to pursue the opportunity to further my education by obtaining my principal license. I wasn't actively searching for a leadership position but a wise mentor told me "When the opportunity is right for you, you will know." I couldn't have agreed more! Maple Grove couldn't be more perfect! I am thrilled to still be teaching special education and leading a school that is so near and dear to my heart!
I am looking forward to meeting each one of you and bringing an enriching educational experience to your child(ren)!
- Robin Hanson