Hippety, hoppety, Easter's on its way! These kids made cute ornaments today.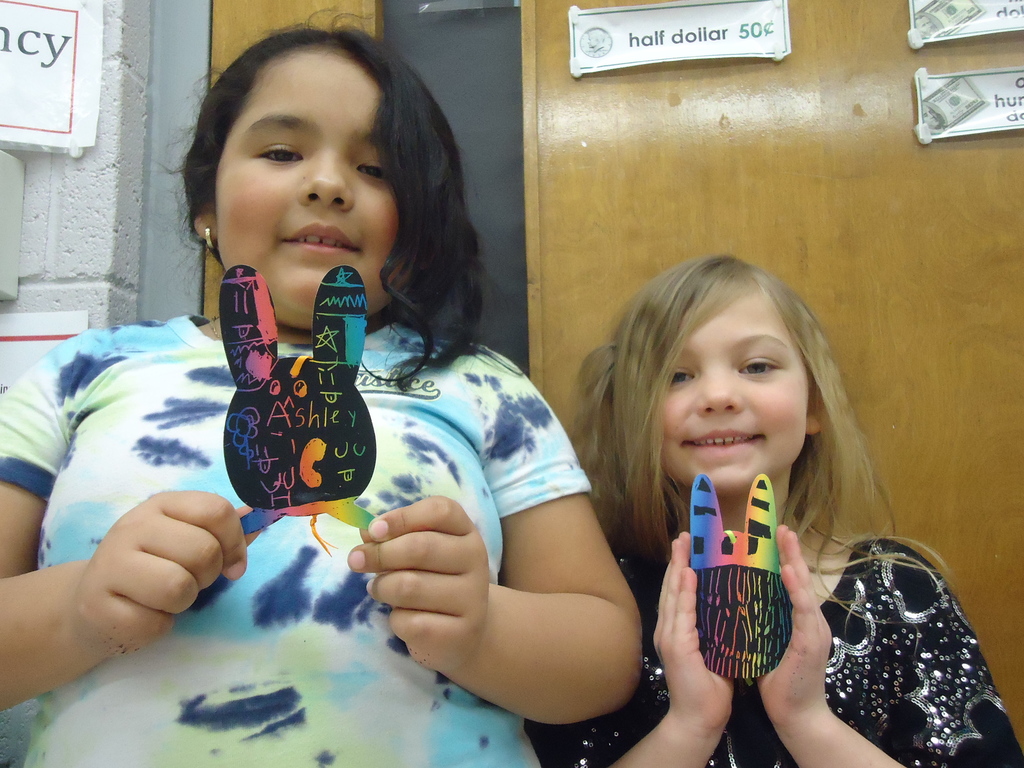 If you haven't registered your students for the 23-24 school year, please do so today. Registration also includes extra curricular & sports registration for the 23-24 for Middle/High School. Please complete registration as soon as possible.
https://www.athens1.org/page/online-registration
.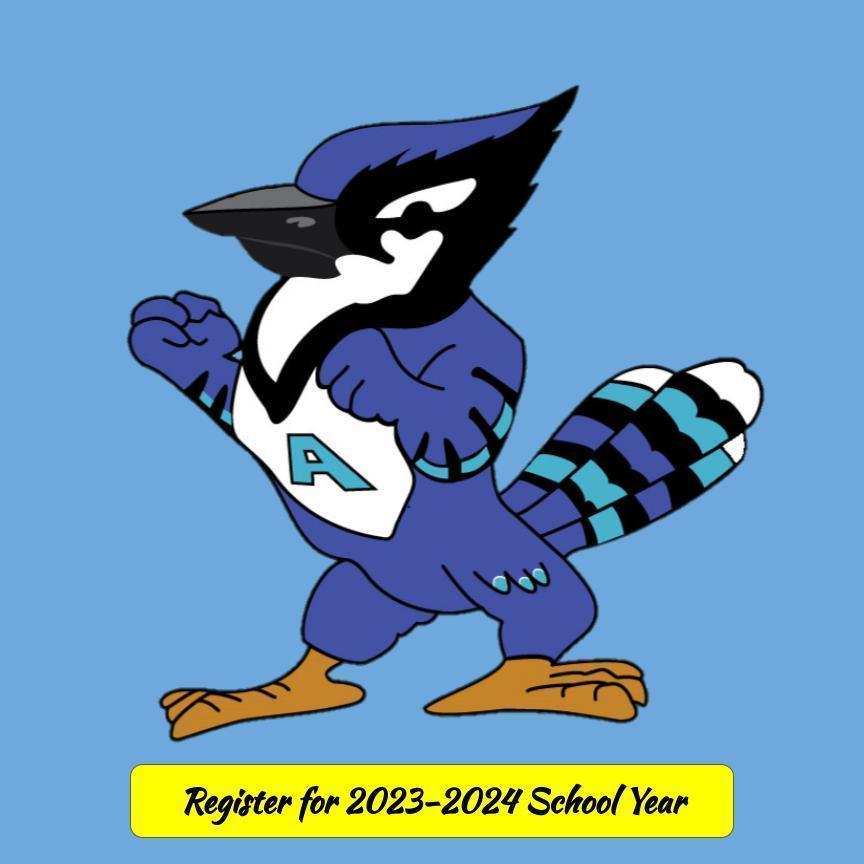 The AES family night for March was a joyous celebration of all things to do with writing.

After learning about the solar system, preschoolers used their imagination and creative thinking skills to describe the planet they discovered.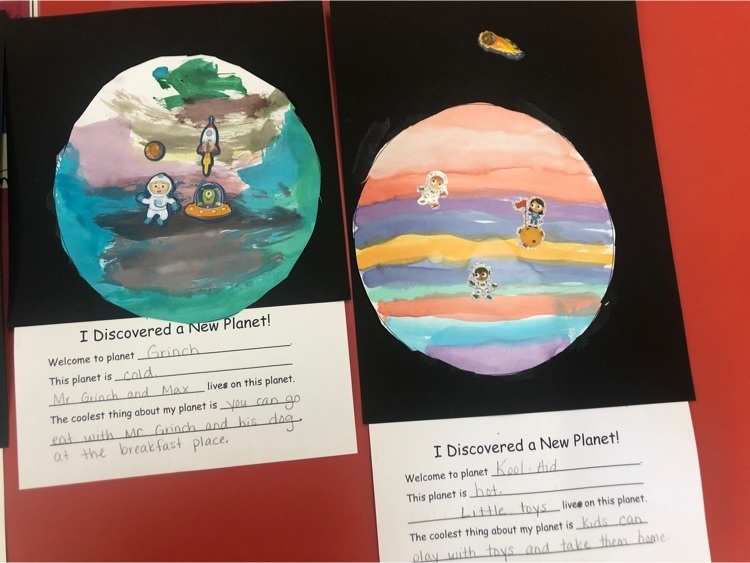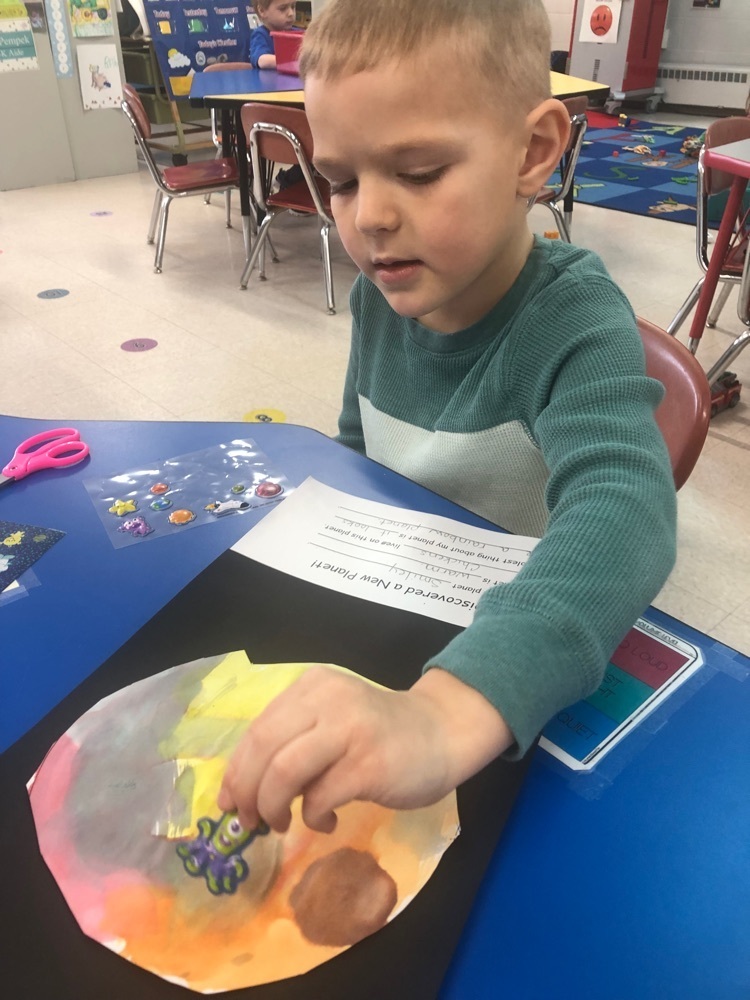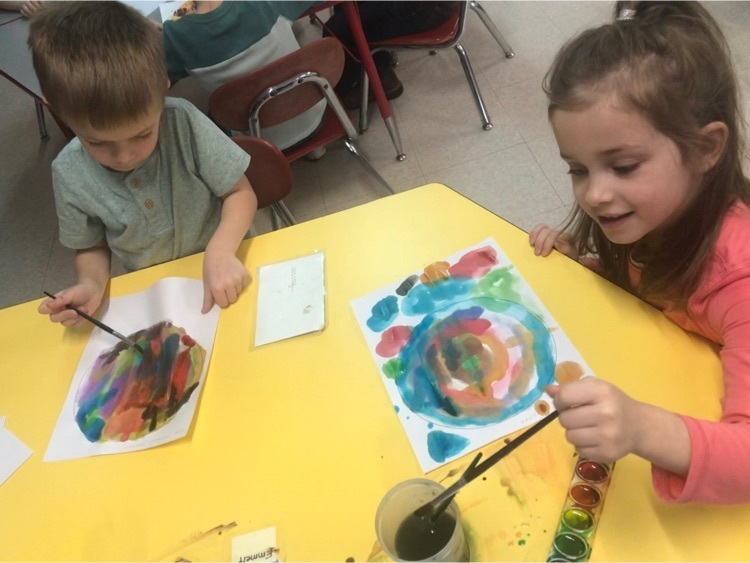 Tonight is Bedazzling Blue Jay Family Fun Night from 6:00-7:00pm in the AES gym!

On Thursday, March 16th, we had the opportunity to welcome and listen to Nancy Churnin, an award-winning children's author, present on the first book she wrote called "The William Hoy Story." William Hoy was a deaf baseball player who introduced hand signals to the game of baseball. Our PK-5th grade students had so much fun learning about his story and the positive impact he made! After her presentations, our 3rd grade students got to connect with Nancy to share their writing experiences from the book they recently published called "Kindness is the Golden Key." Nancy was very impressed by our AES students and the kindness they continue share in the world! Some of our AES families were also able to attend the Family Literacy Night that evening in Edgar where they created their own self-portraits after hearing the story, "Beautiful Shades of Brown." It was such a cool experience for our students, staff, and families!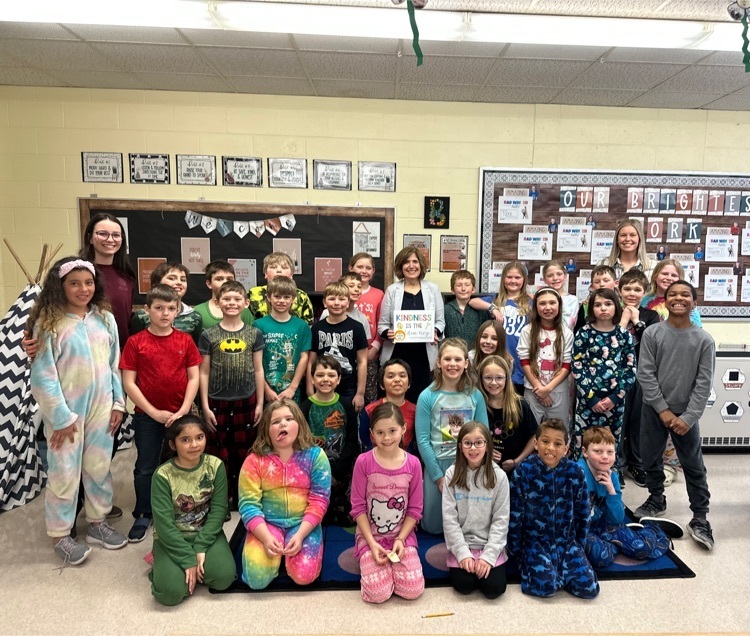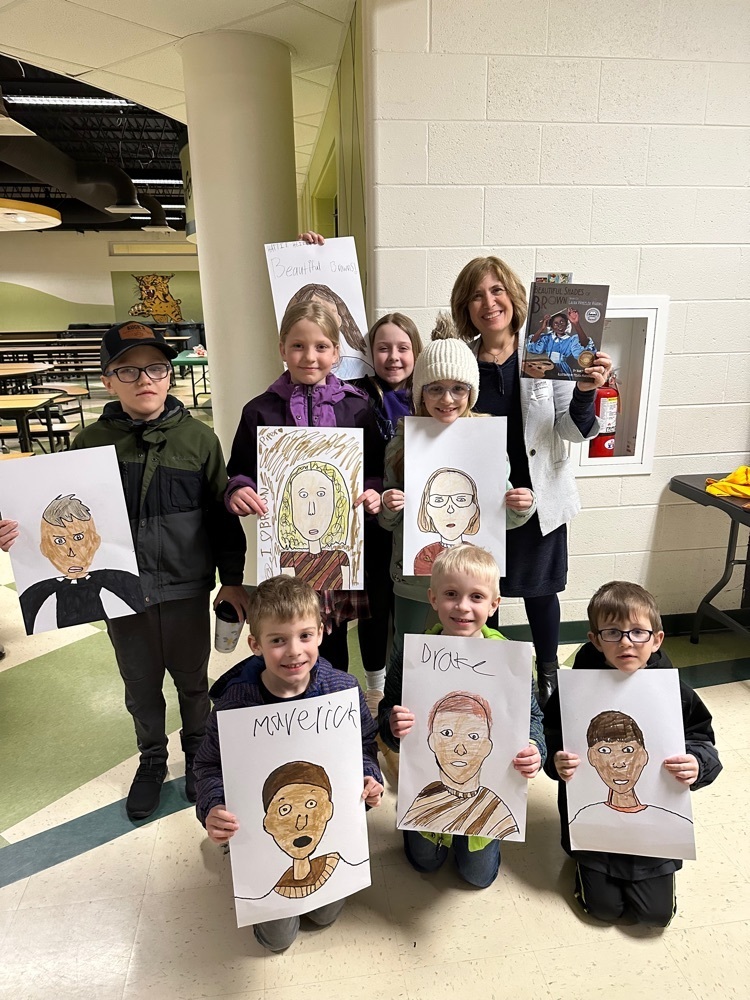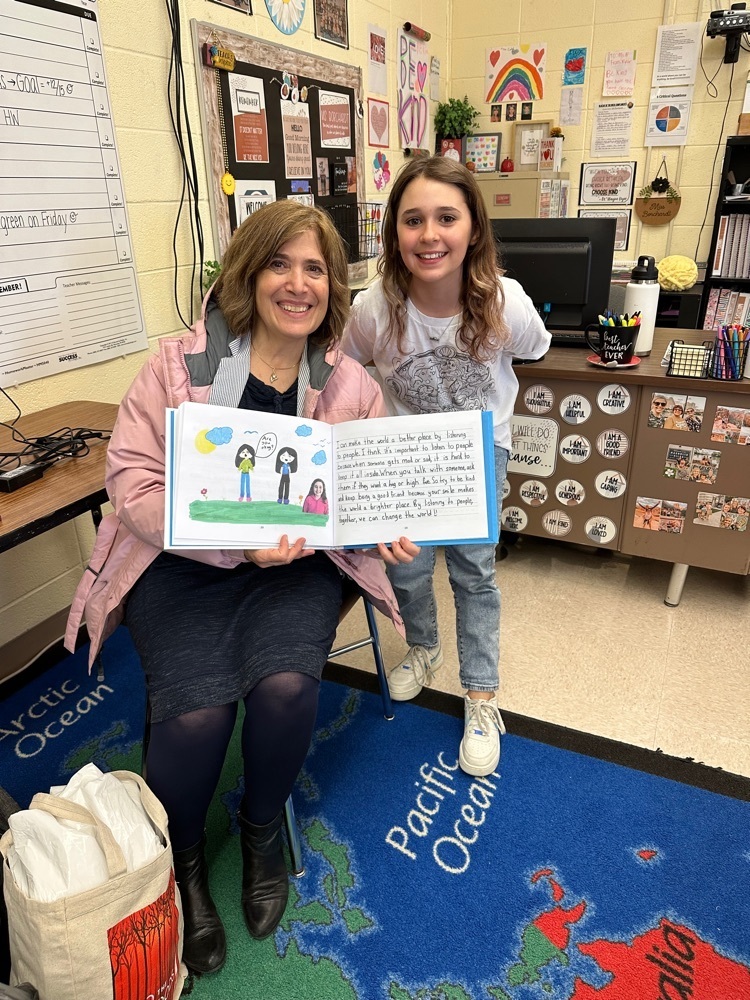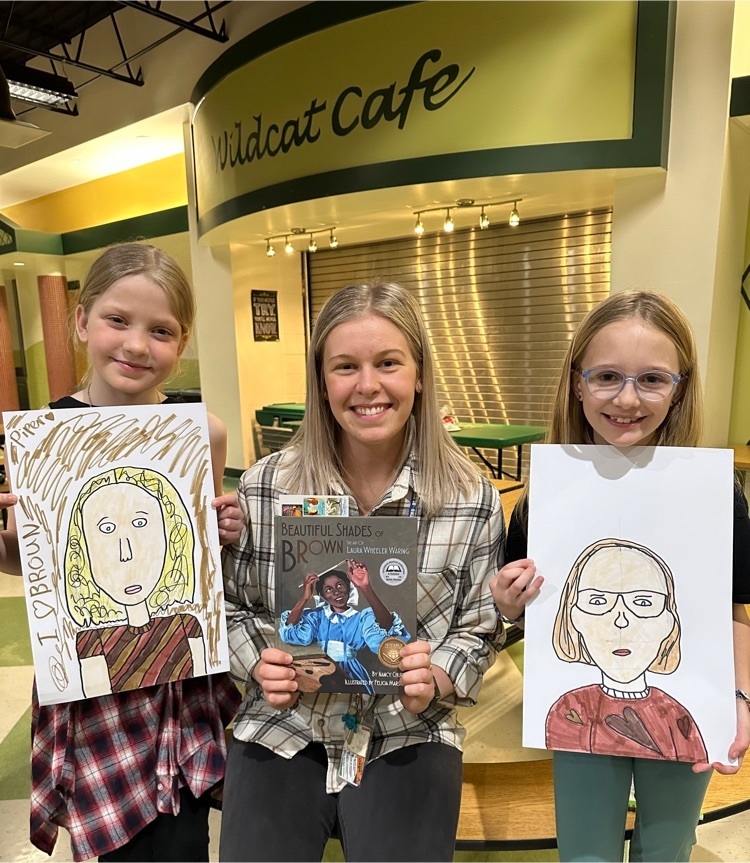 March 15th Lana Yang Little known fact- I was Lana's teacher when she was elementary school in Wausau! Now a sophomore, Lana is a quiet artist who works attentively and carefully. She has a soft, subtle style to her artwork that always makes it pleasant to view. The pinch pot bowl is the smoothest, most delicately intricate work I have seen from a student on that project. She uses appropriate color and expression to convey an emotion in her Eyes of Emotion project. And she pulls here from the work of her heritage in the circle she made during the Arts Immersion day that there was only 45 minutes or so to create a piece. Her portrait is calm and serene and has a wonderful flow of color within it! Lana has recently become more active in the Art Club and I am so glad she is part of it!
March 12th- Leila Winter Leila is an incredibly sweet and thoughtful girl who gives earnest attention to both her classmates and her artwork. She is careful and always tries her very best with her artwork. She is a pleasure to work with!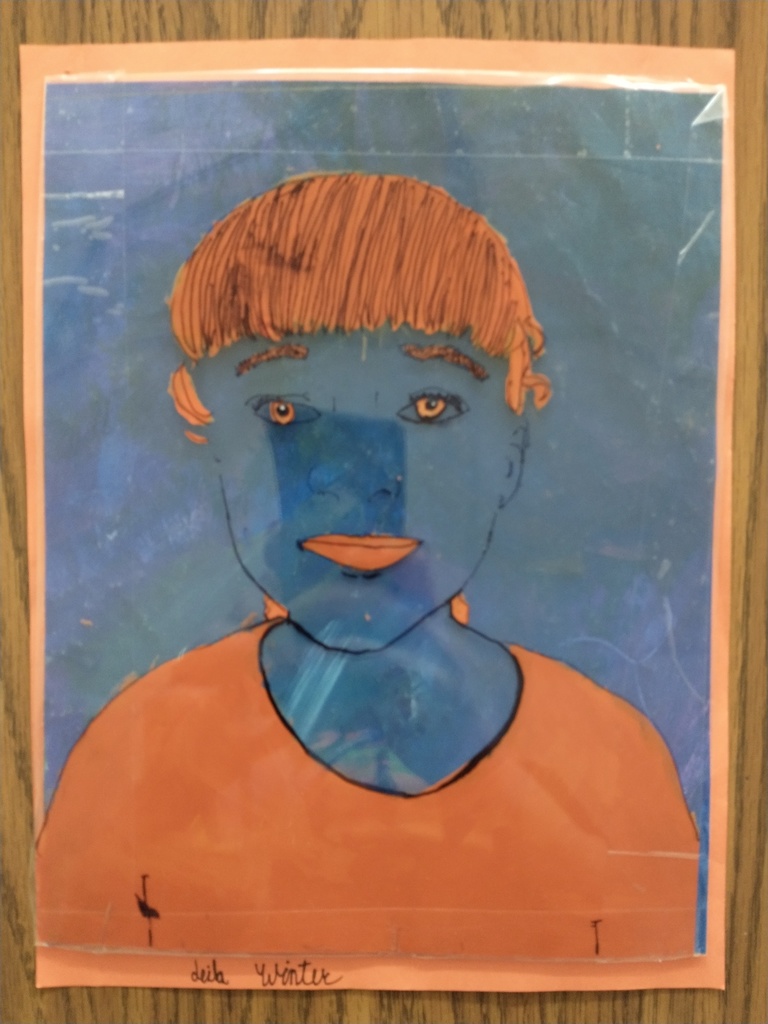 March 13th Arwyn Stewart Arwyn was voted Art Club President this year. She has a work in the Center for Visual Arts in Wausau currently for the Marawood Conference Art Show, depicting a gridded silhouette of herself and a tumultuous ocean scene within it. She is a diligent worker in the art room. Her fun, creative spirit, as well as her willingness to lead make her a great asset in our corner of Athens High School.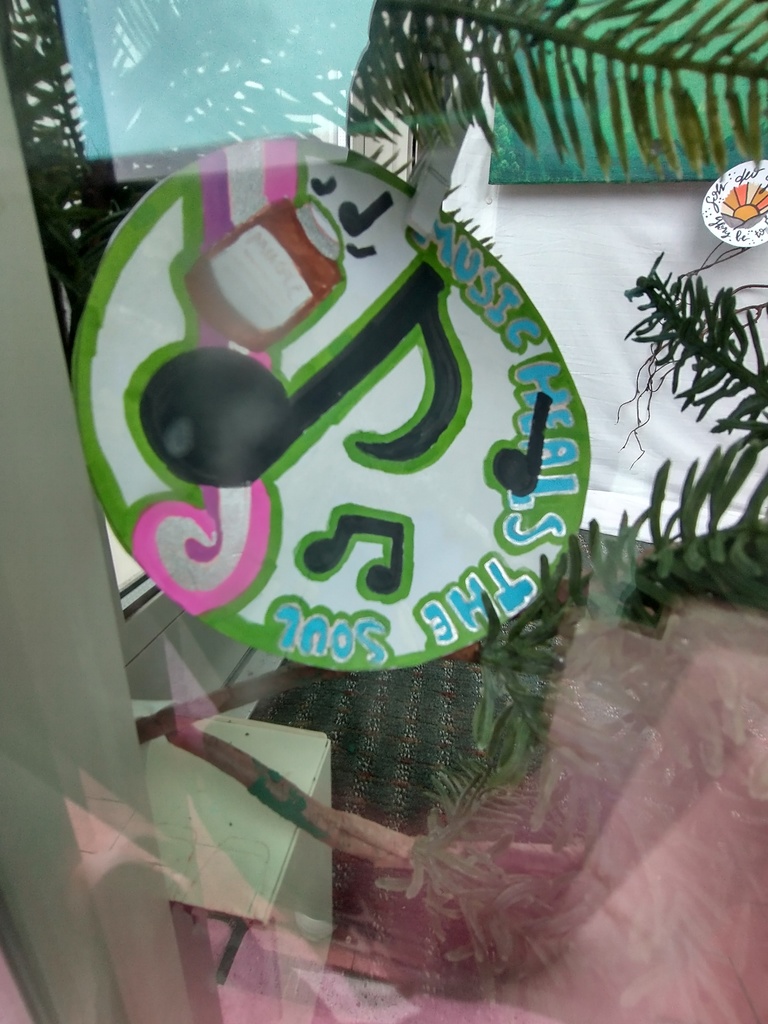 Be a part of the decision. The School District of Athens has one referendum question on the April 4 general election ballot. There is an information meeting tonight at Athens Elementary, 6 PM. If you can't make it, there are more meetings scheduled. Please check the website! Also, watch your mailboxes for more information about this critical vote.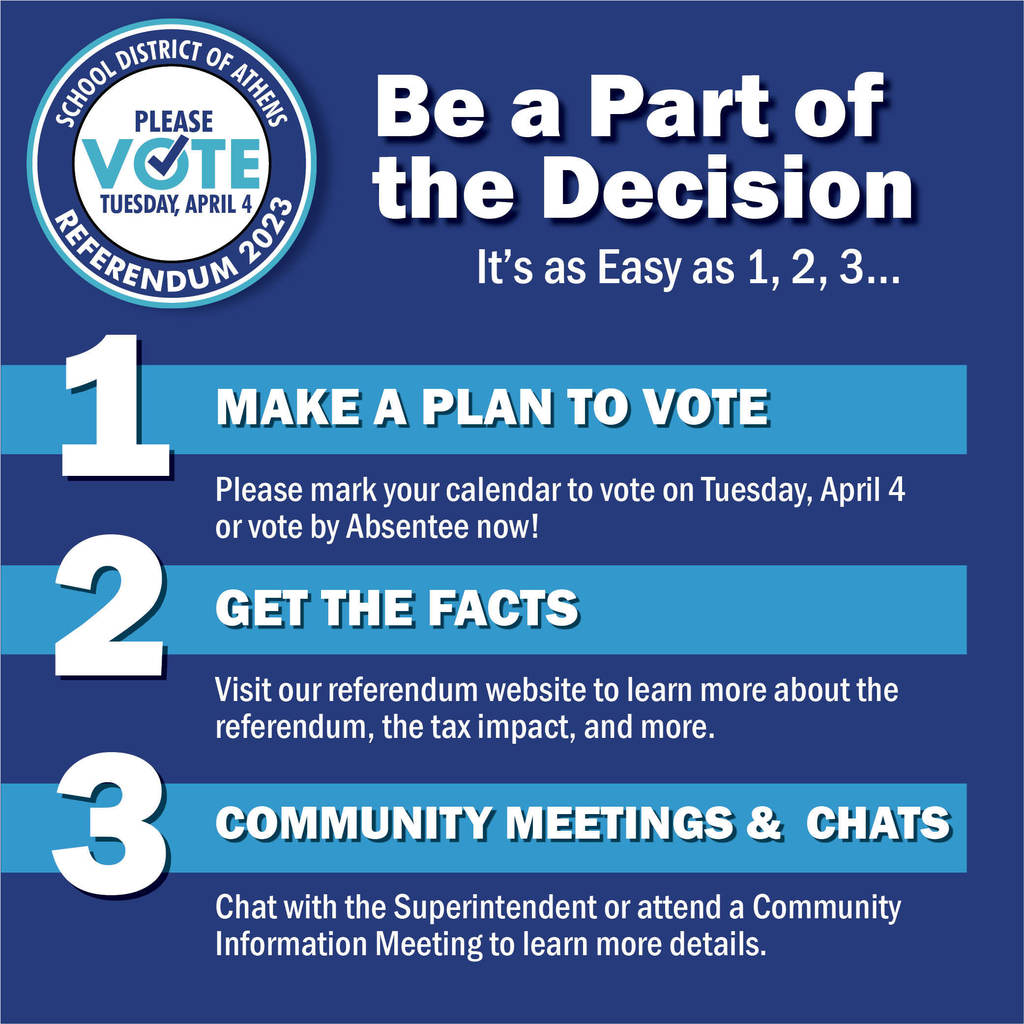 March 8th, 9th, 10th, and 11th- Madalyn Draper, 6th Wes Ochodnicky, 6th Bryn Erickson, 5th Jacob Cleveland, 5th These four students had works chosen to be displayed the Woodson Art Museum in Wausau. The show was for 5th-8th graders. I had not had 7th and 8th graders yet at the time of selection, but these students stood out to me in their work. Madalyn and Wes were students who were new to me this year, but both showed great amounts of grit and attention to detail in their work. Bryn has always doubted her abilities, but shows here in her landscape that she is so very capable of making fabulous work! Jacob is a creative mind who moves forward quickly and always has lots of details in his work. Great work, fifth and sixth graders! You have shown you are motivated, creative, and capable!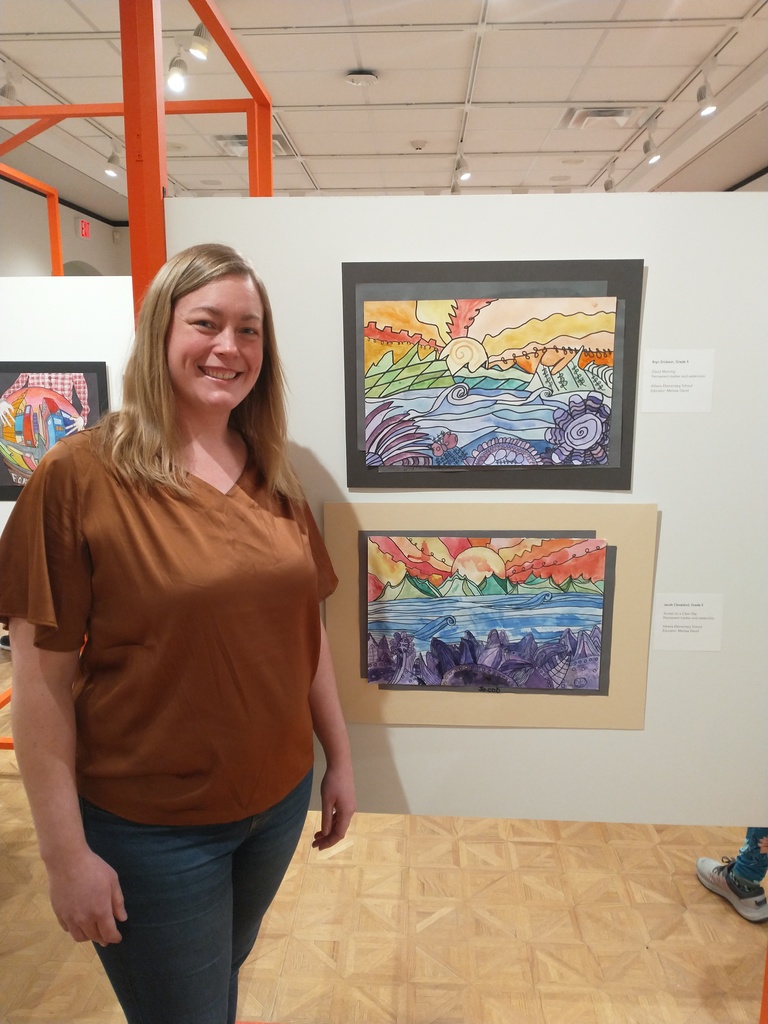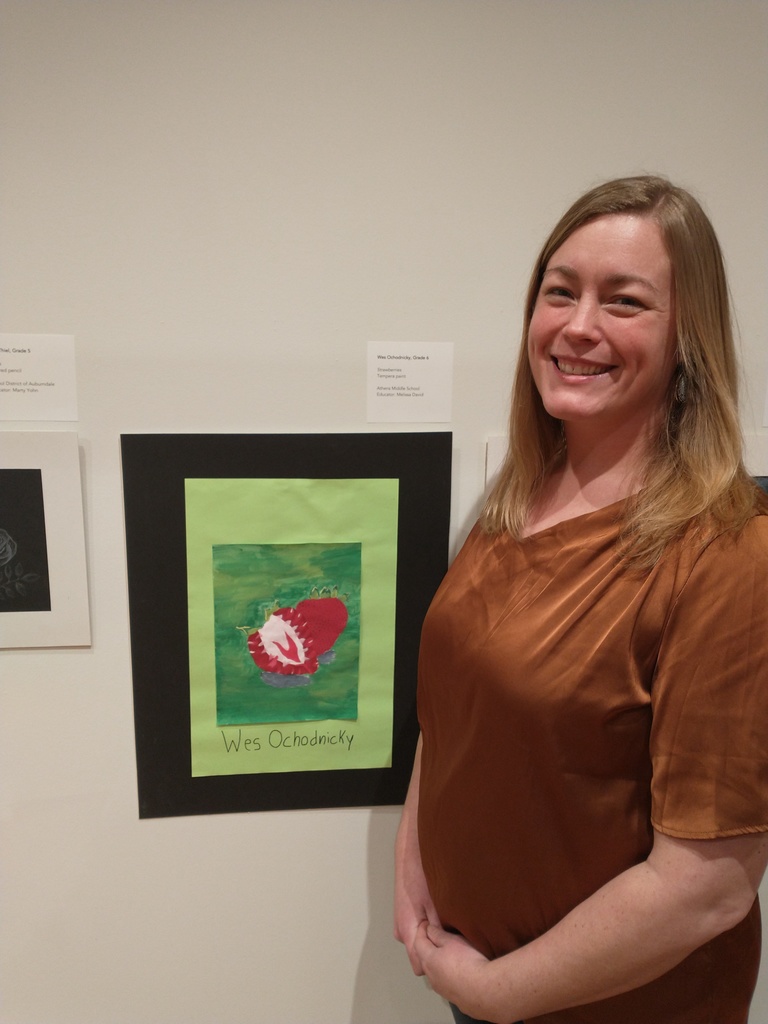 Do you want to learn how writing can be used at home? Well, you're in "luck" in this leprechauns and shamrocks month! Plan to attend the next Bedazzling Blue Jay Family Fun Night on Monday, March 27, 2023. The AES third graders will even be sharing their annual published book. The event begins at 6:00pm in the AES gym and ends at 7:00pm.
March 7th- Savannah Gyrion Savannah comes in my room excited to work every time. Here she makes a giant heart that focuses on a symmetrical design with both line and color. It is well balanced and lovely to look at! She has so many great artworks! I am looking forward to seeing her finished Monet Waterlilies in the near future.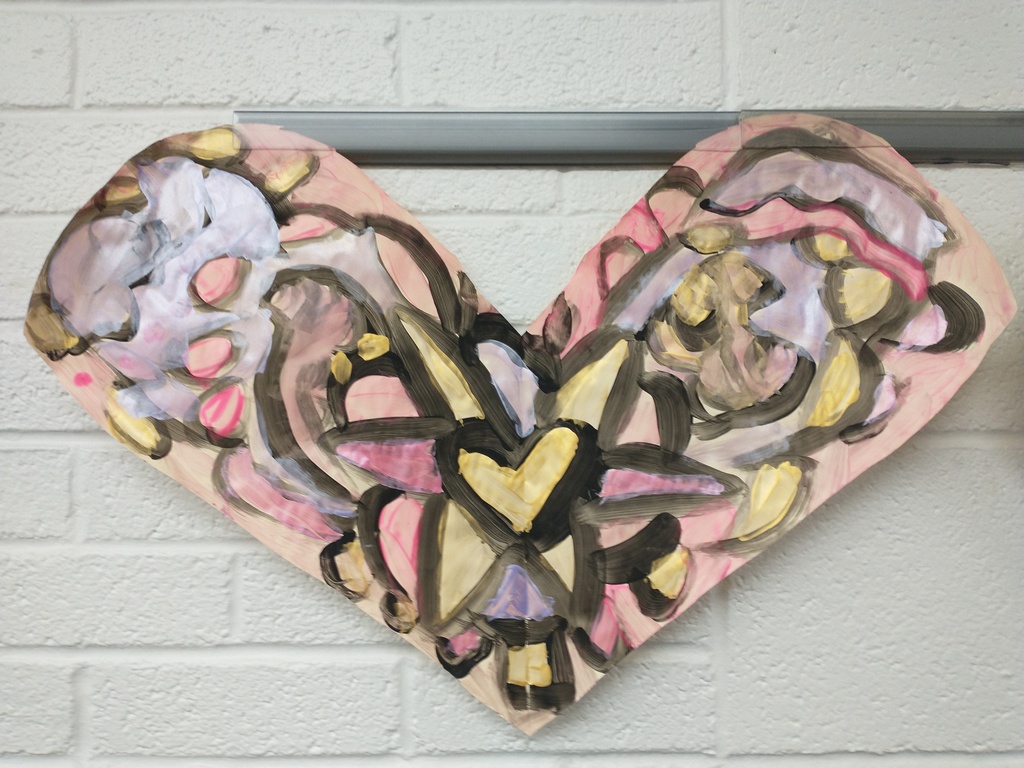 March 6th- Marissa Byrd I have had Marissa since she was in Pre-K, and she has always shown great interest in art. Now a second grader, she has grown so much in just a few years! I love watching them advance over the years! In the Jim Dine Heart, she did a great job separating the positive space from the negative space with color changes instead of outline (much harder to do than one would think) and blending colors within and outside of the heart. Her Theibaud Donuts showed phenomenal value (lights and darks) to create realistic looking donuts. Don't you want to just eat them right off the page? Look up the artists we looked at to make these pieces and see if you can find the similarities!

March 5th-Emily Kingsbury Emily is a member of the art club. This beautiful piece shows attention to detail and color. The warmth of the sunset colors contrasted by the cool blue waves creates quite an inviting artwork. Wonderful job, Emily!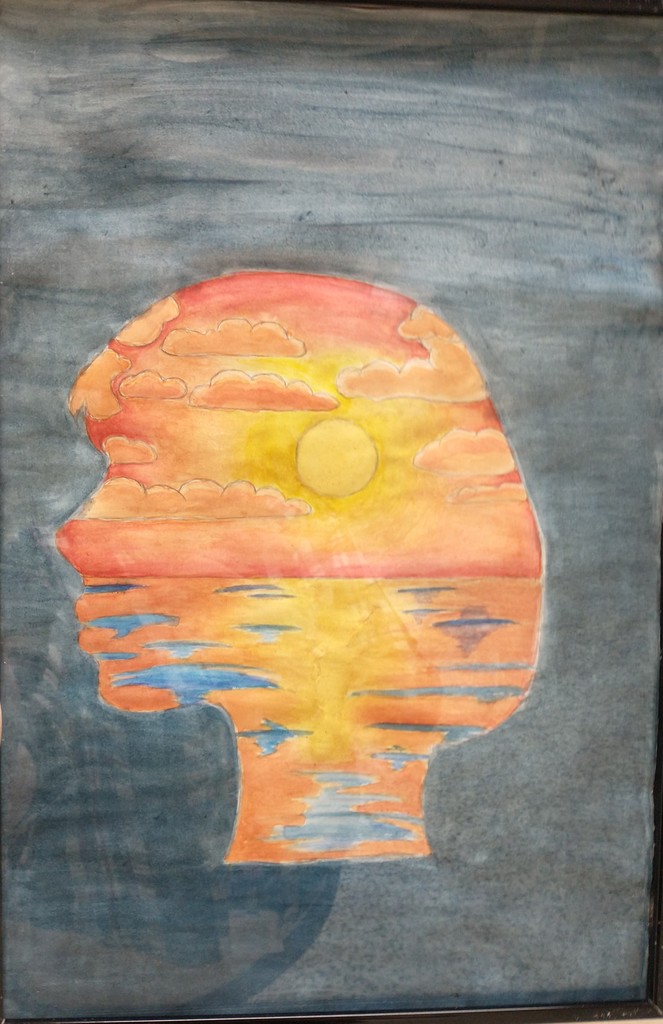 The future of the School District of Athens is in the hands of voters. Casting your informed vote is important! Are you voting absentee? Timing is everything. Visit myvote.wi.gov to register, request a ballot, or find polling places.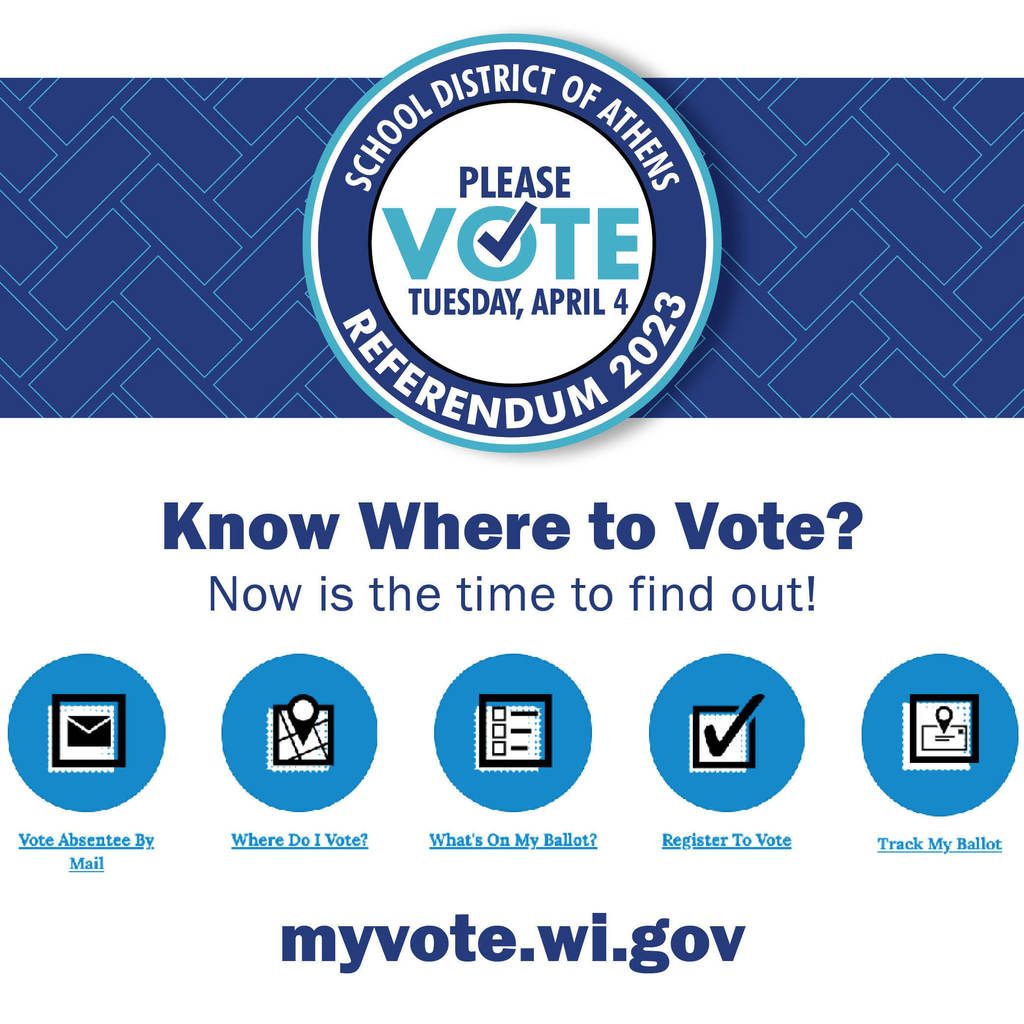 March 4th Lila Giese Lila is a 5th grader who just LOVES to create art! She always comes in my room with enthusiasm and joy and focuses so well on her work. Here is featured her Op Art (art created to make an optical illusion) where she made the appearance of a ball pushing through the wall. Students were given many choices for creating Op Art and had to do much of their own problem solving skills to figure out how to make it. They also needed to include value (changes from light to dark) in their work. Lila did an exceptional job while still finishing early enough to make a secondary background. Great job, Lila!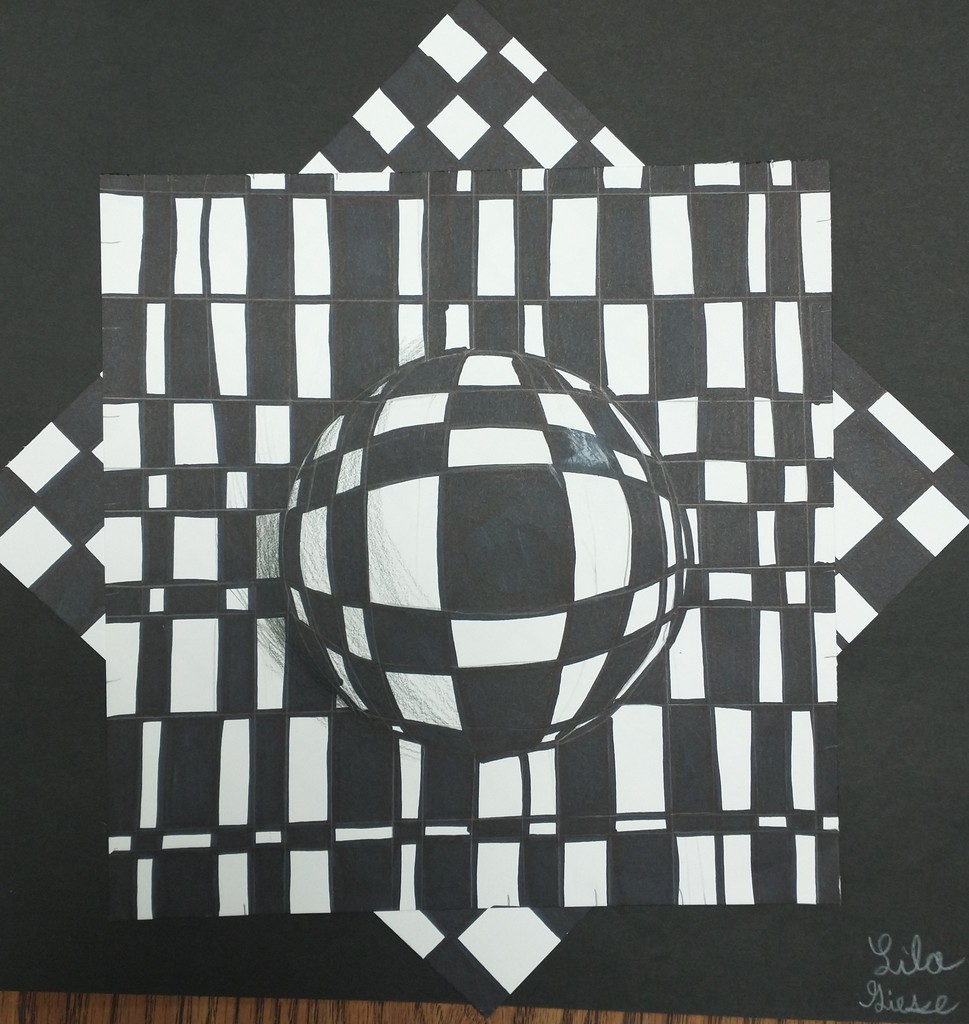 March 3- Angelica Aragon Vargas Angelica has always been ahead of the curve in her art. This fourth grader has such attention to detail and does such fine, careful work. Here, in the ornament done with scratch art paper, she shows such attention to detail, being sure the highlights, midtones, and shadows were carefully rendered using appropriate directional lines to create the form. In her Analogous complementary portrait, she not only understood the analogous colors (close on the color wheel) and complementary colors (across from each other on the color wheel), but the detailed work with varied lines and careful edges made her work really stand out from the crowd! I am excited to see where her art skills and creativity take her!