Congratulations to our Athens HS Forensics Team! They recently competed in a "virtual" state competition. Carlissa Tomandl received a Gold medal with a perfect score of 25 in the area of Impromptu Speaking. Next year, State Competition will return to the UW-Madison campus.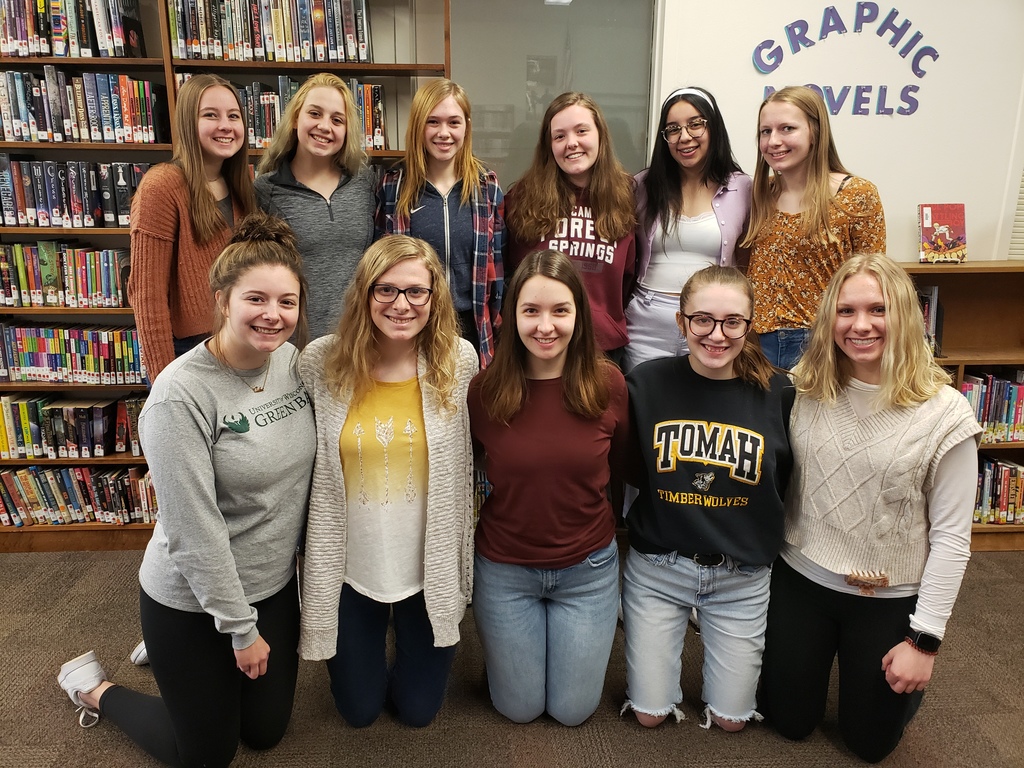 The School District of Athens is accepting applications for summer maintenance/custodial positions. If you are interest in a position, please click on the link for details and application.
https://forms.gle/wqj6SASTFRUheA3P8

Community Service is one of the four tenets of National Honor Society. AHS National Honor Society (NHS) supports Athens Acres 4-H in their annual Easter Egg Hunt at Memorial Park. It gives great pleasure for NHS members to support local projects.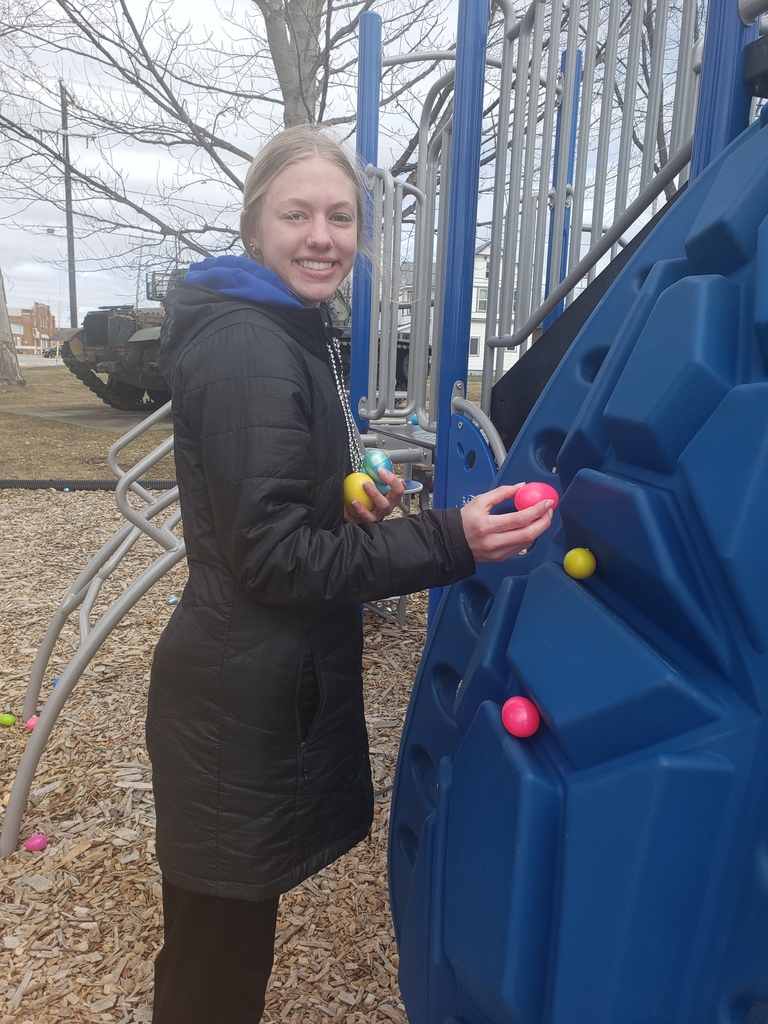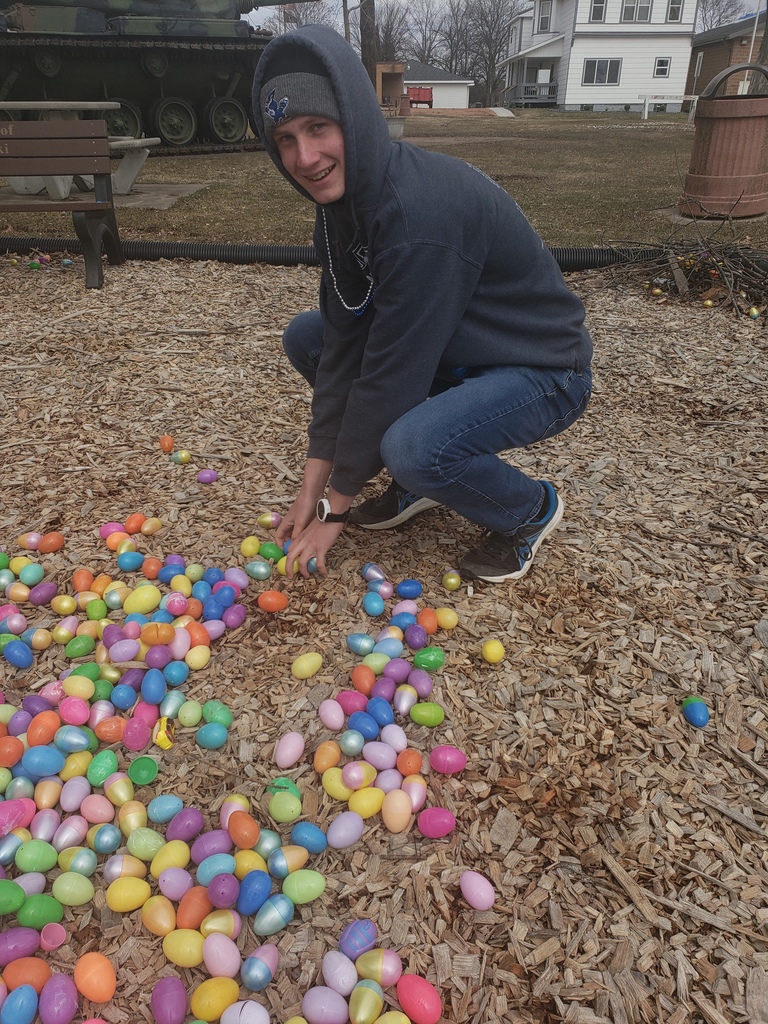 A message from the Ag Room. Mrs. Bunkelman will not be offering Tractor Safety this year. I have found a couple options if you have a student that needs to take the course. Medford is offering their course June 6, 7, and 8th and Abbotsford is offering their course as of now the week of June 20th. Your student needs to be 12 years old at the time of the course. If you have any questions feel free to email me,
jbunkelman@athens1.org
or call me at 715-257-7511 ext. 132.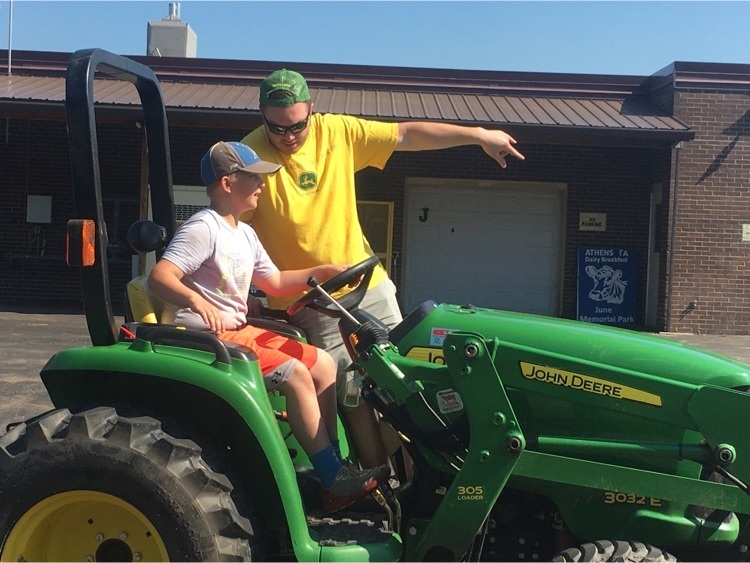 Sports Update for Tuesday April 12, 2022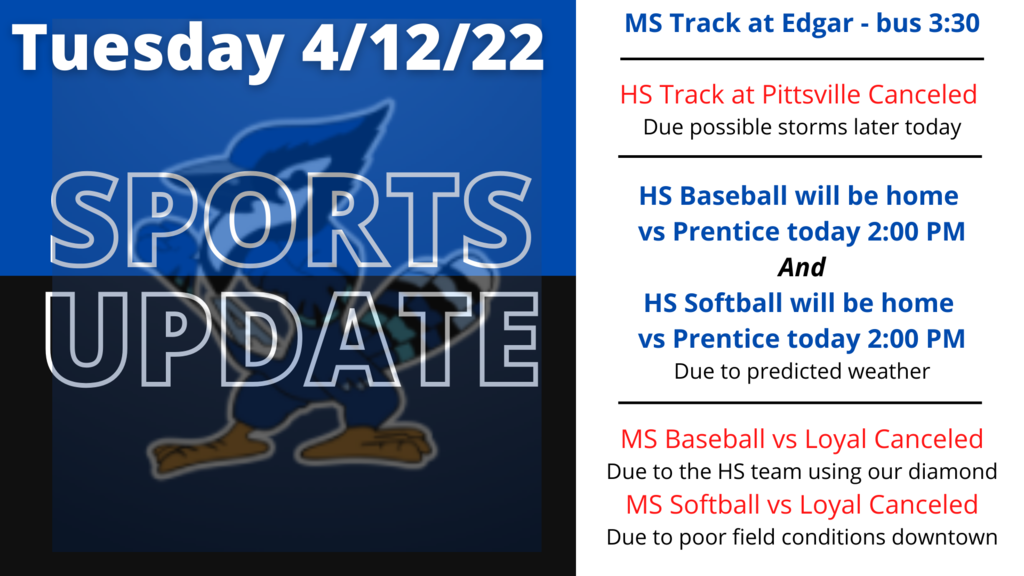 Who can make CVC (consonant-vowel-consonant) words like champions? These students can!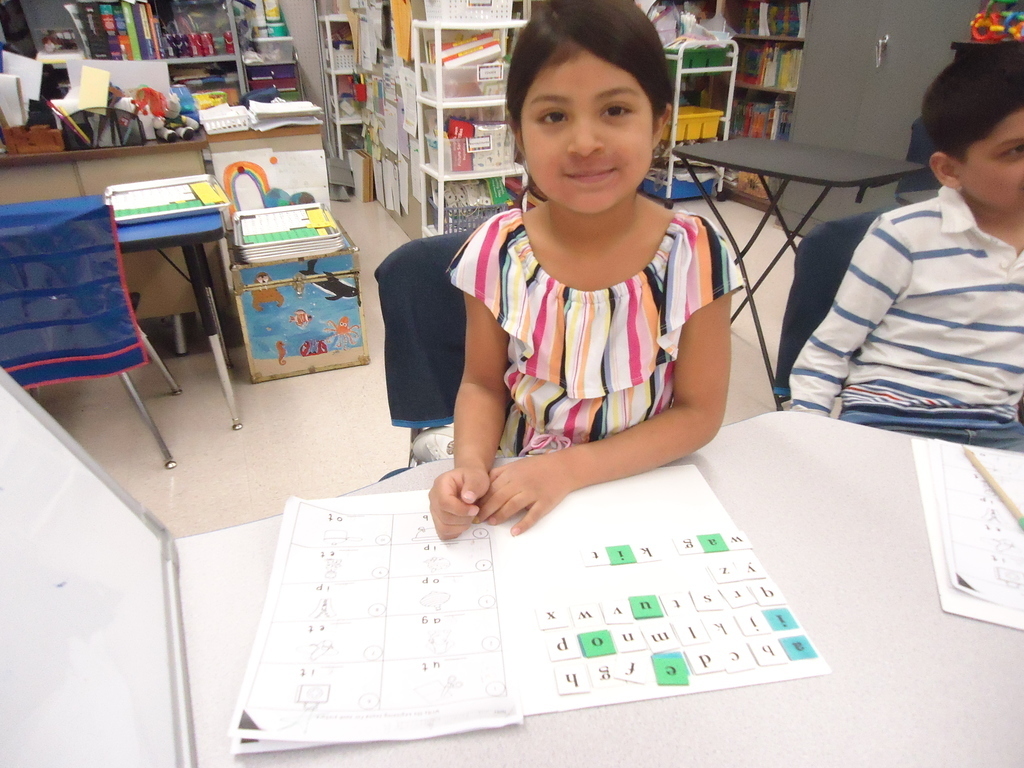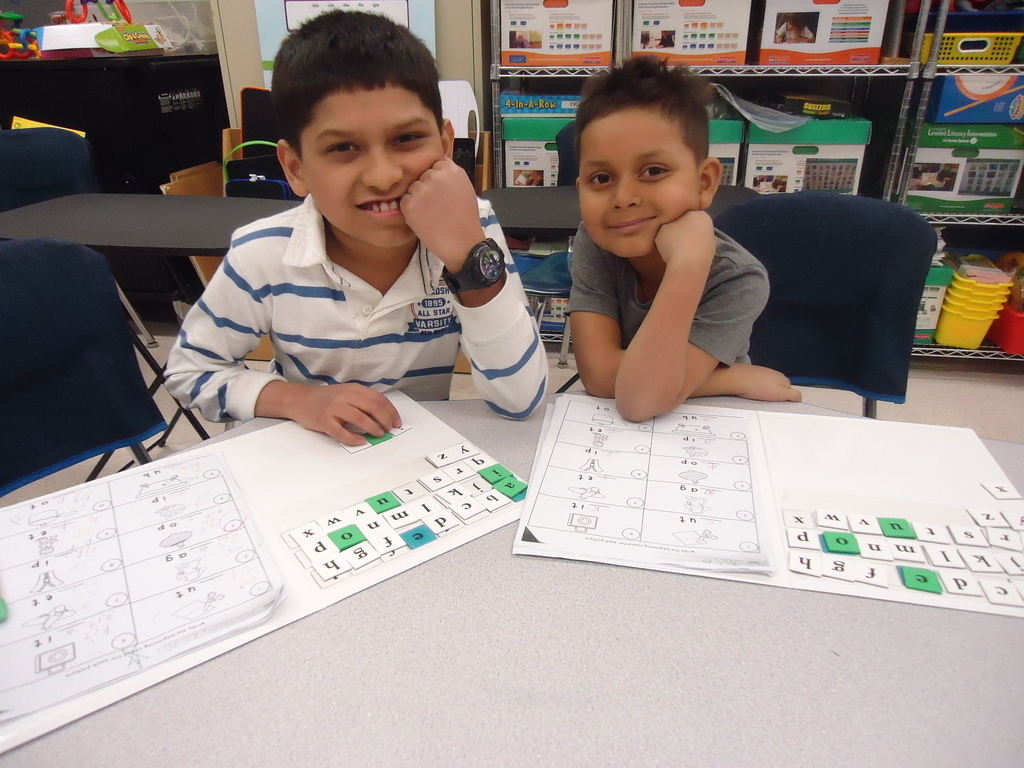 Students in Mrs. Wilker's novels & society class are discovery how eerily history repeats itself. Have you read 1984 by George Orwell? Even after 75 years we still see the same lessons needing to be taught and learned.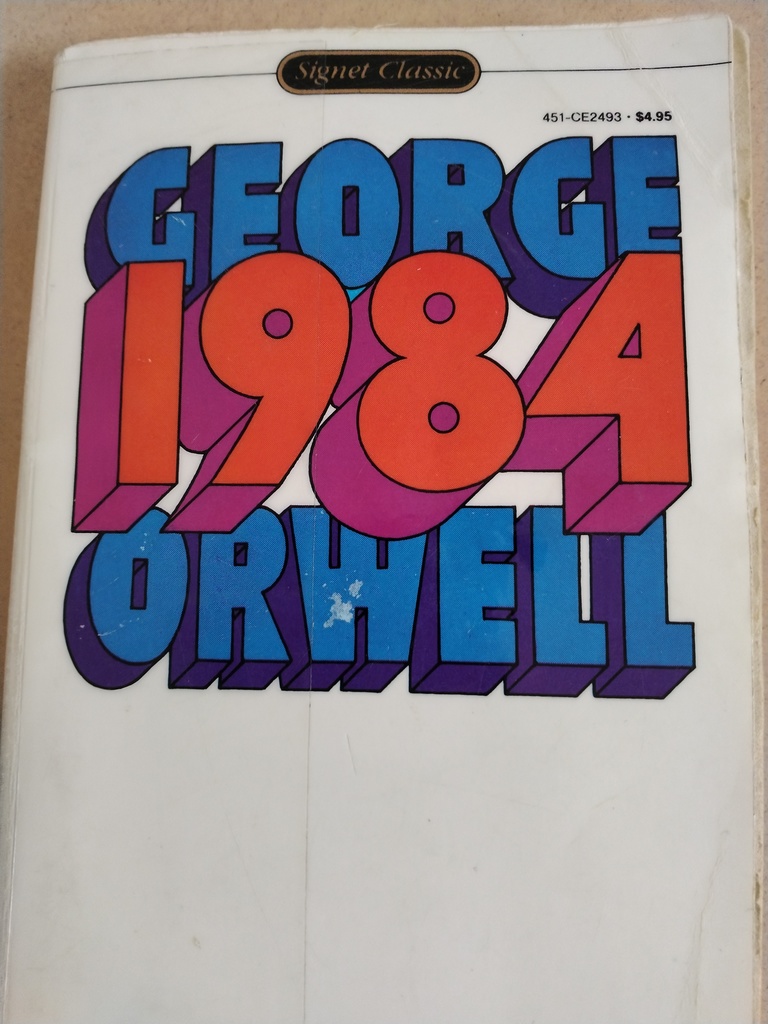 We made teapots in 3D Studio. The students got to make tea during class today. Many enjoyed the hot drink in their own teacups they had an option to make as well!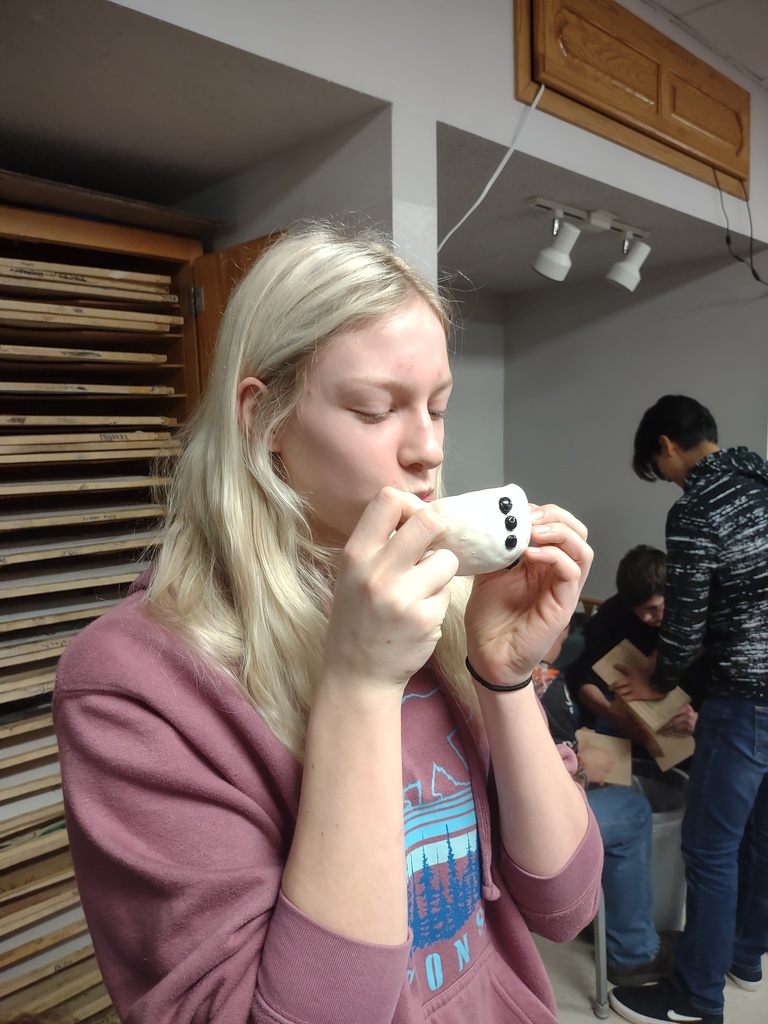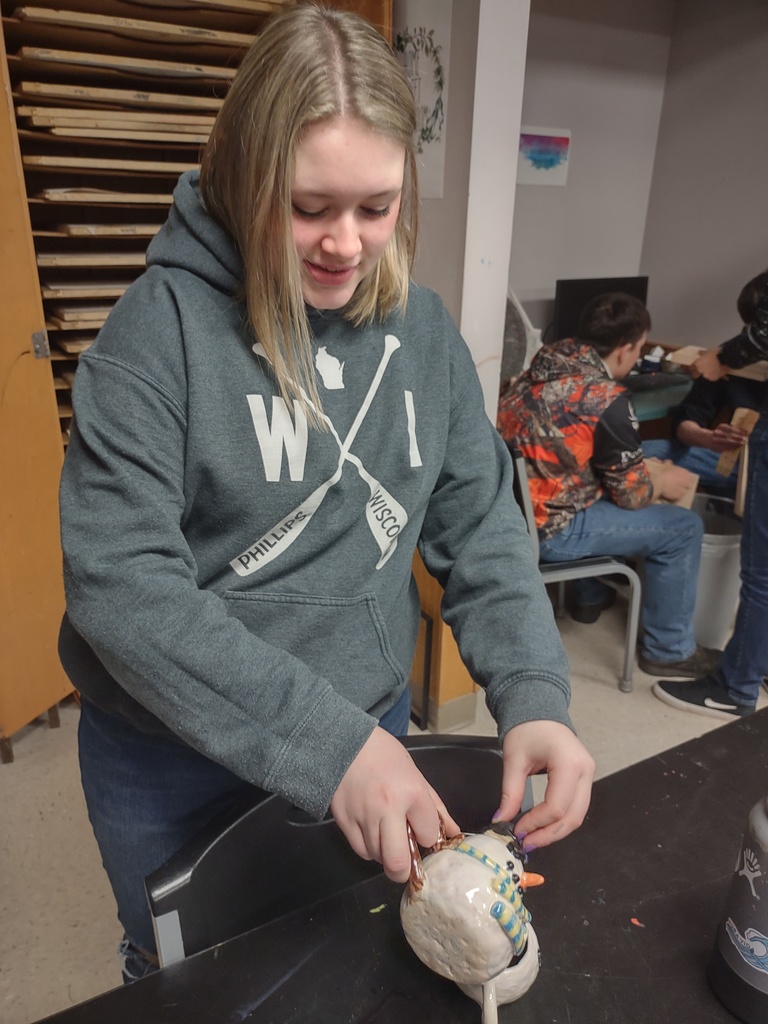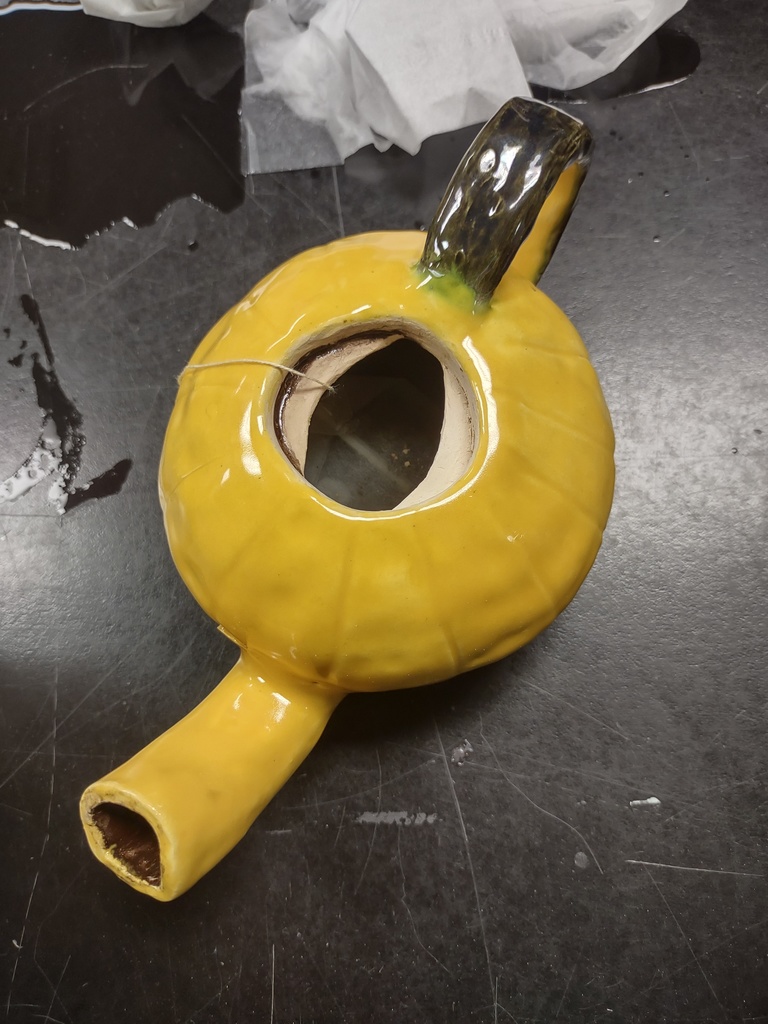 Girls in Tech Ed are finishing up their projects. They got to weld, do some woodworking, and used the new laser engraver to complete their projects. They turned out great!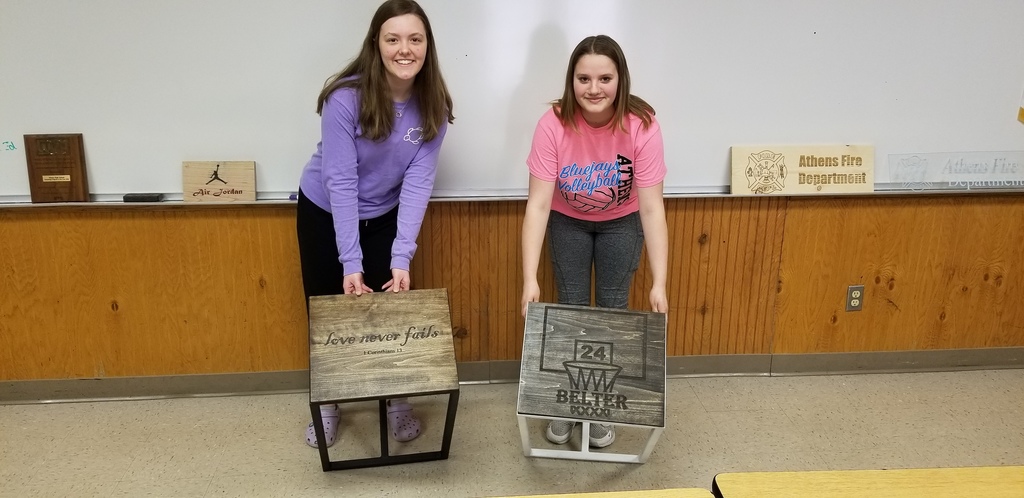 Happy School Librarian Day! Mrs. Brewster loves her job everyday. She gets to read with students, teach them to code and keyboard, and to be curious and research a topic. Hurray for school libraries!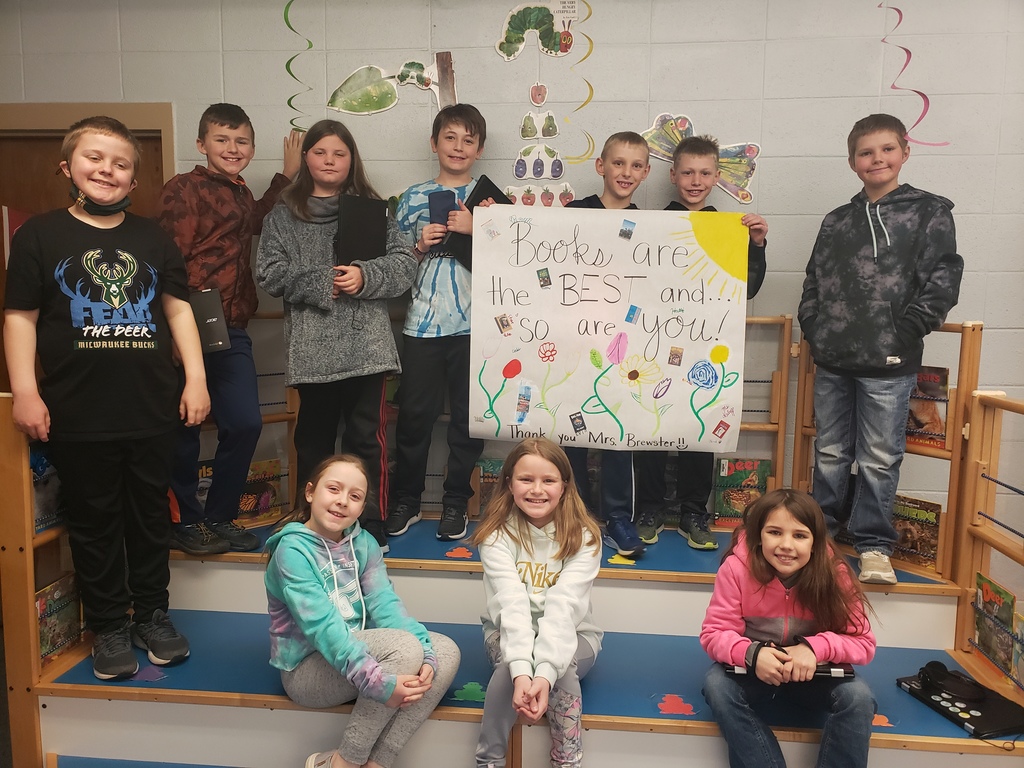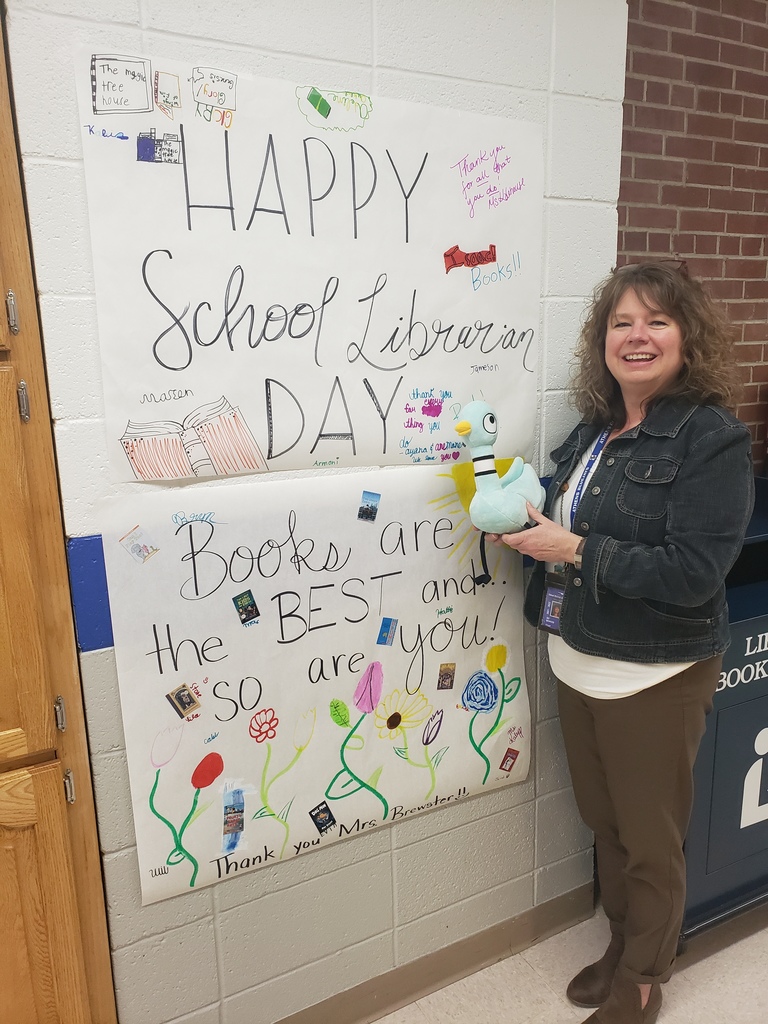 Kindergarten students participated in a Teddy Bear Clinic. Students brought a stuffed friend to school to be checked out by medical students. Hopefully after this experience, students will feel more at ease when it is their turn to visit a doctor.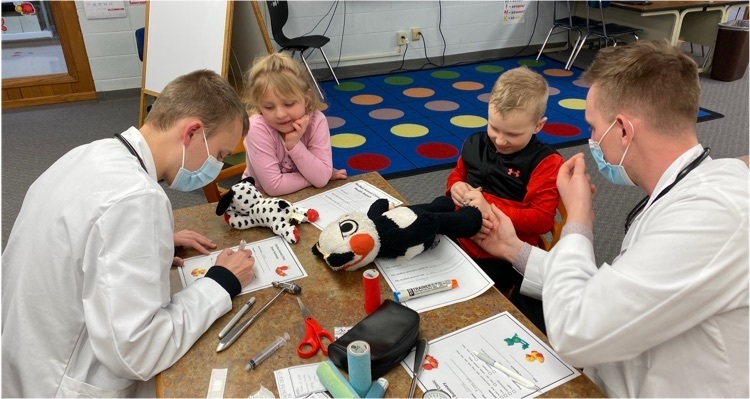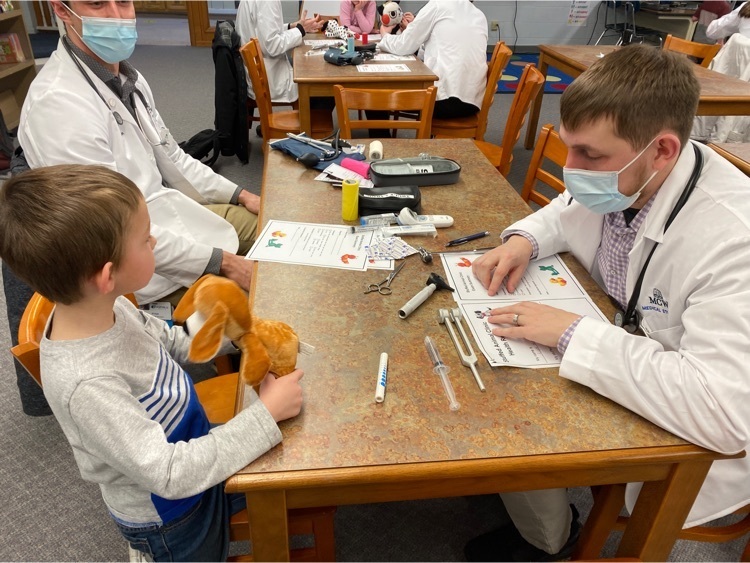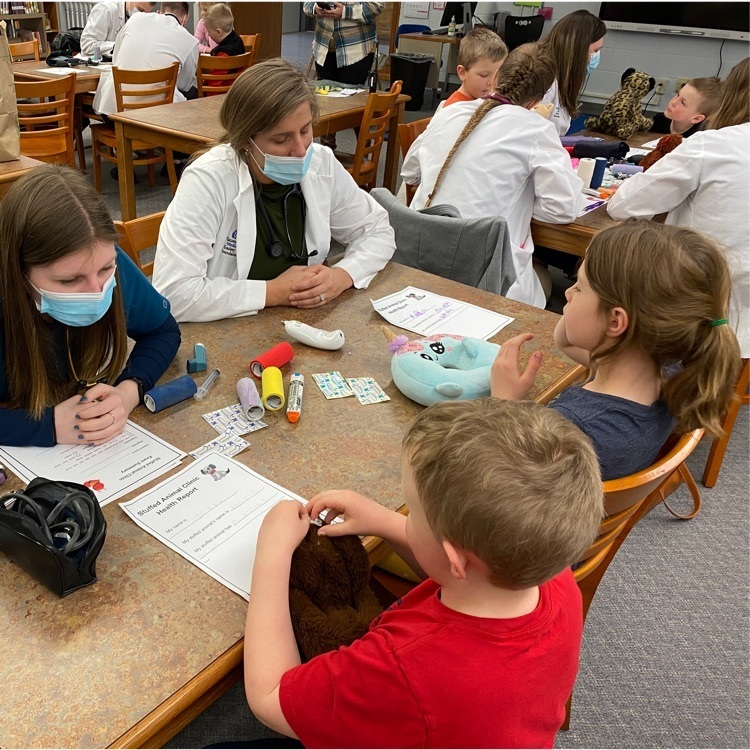 Mrs. Wilker's English 11/American Literature students worked hard to finish up their projects for "The Modern Age" unit.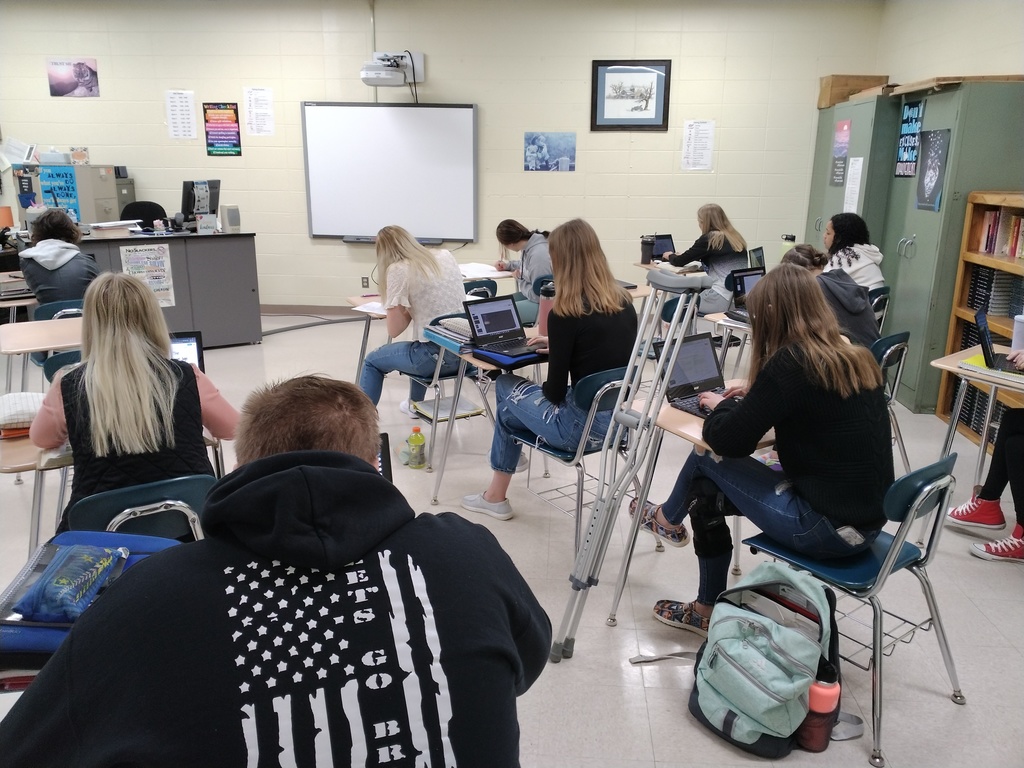 Wanted: Hanging Baskets Hello, unfortunately my shipment of hanging baskets is on back order and probably won't make it before the plant sale. I'm looking for hanging baskets of any size, and in good condition. If you have some you are willing to donate, you can drop them off in the HS office or back by the greenhouse. Thank you!
Fourth graders earned an Art Party for showing the Bluejay Way Values- Respectful, Responsible, and Safe. They had asked one day if they could watch me draw. So while they were working, I had one come up at a time and did five minute (or less) portraits of a few of them.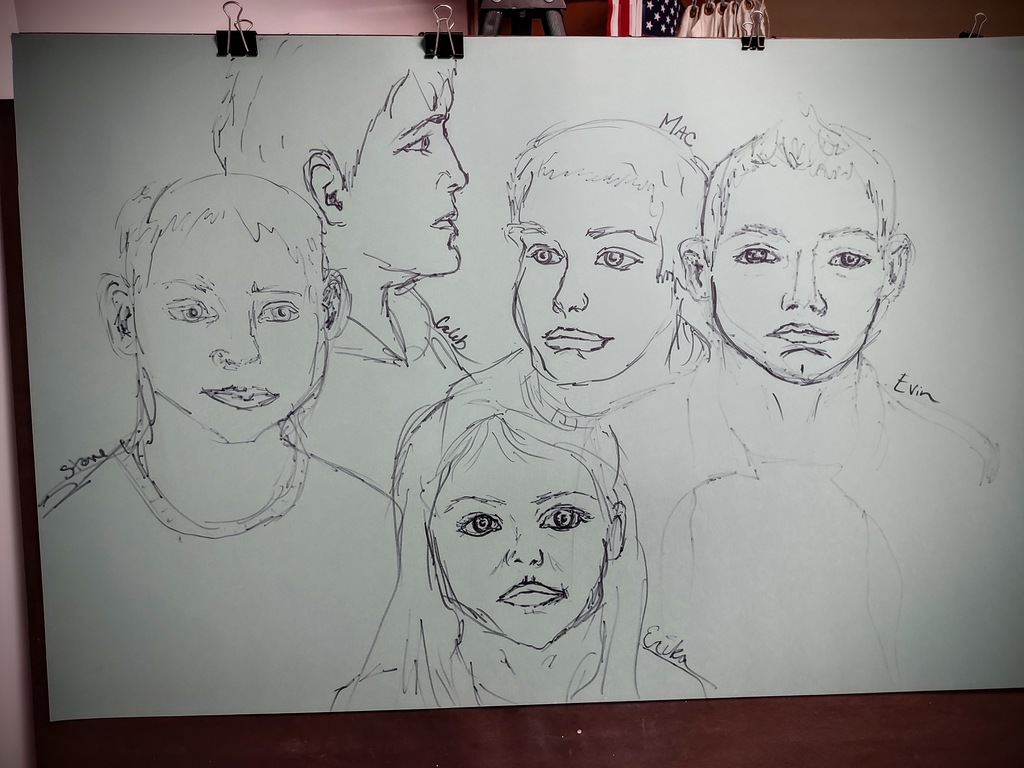 The United States History II class has been studying the Cold War and did an activity based on Active Learning. Active Learning is a mode of instruction that engages students with content materials through role-plays, problem-solving, discussions, and other activities. The activity was done by K20 Learning from The University of Oklahoma and has a series of lessons on authentic learning. This lesson had been planned well in advance of the current situation with Ukraine and Russia but it also provided a chance for students to connect to the fear and uncertainty during the Cold War. Students had studied "duck and cover", MAD (mutually assured destruction), brinkmanship, and the reasons for a fall-out shelter. This background was key as they were divided into groups who had to plan for post-nuclear war survival and who would be allowed into a bomb shelter and not. They were given backgrounds on 12 people and had to reach a consensus on 7 of the 12 that would be allowed to live in the shelter as they only had supplies for 3 months and needed to plan that these people would create the post-nuclear world. Each hour had a lively discussion within their groups and then as a class as a whole and the discussions even continued after the class had ended. The students through this role play truly understood the fear of that period but the reasons why the world is truly concerned now with the threat of this becoming a reality with Russia and Ukraine.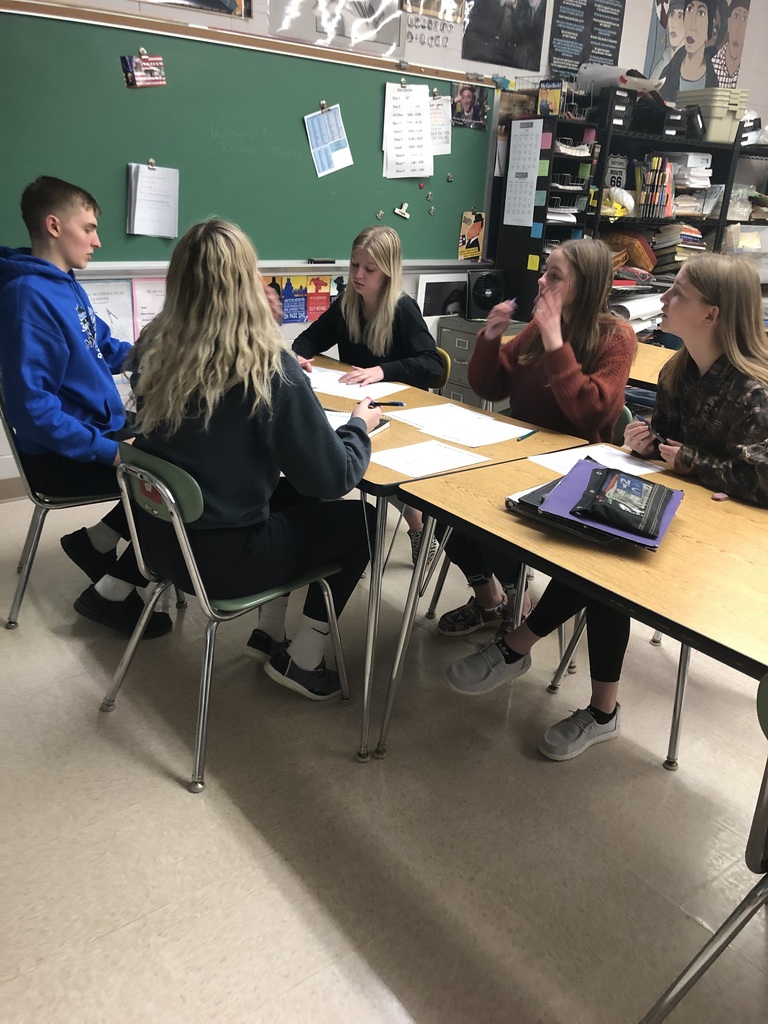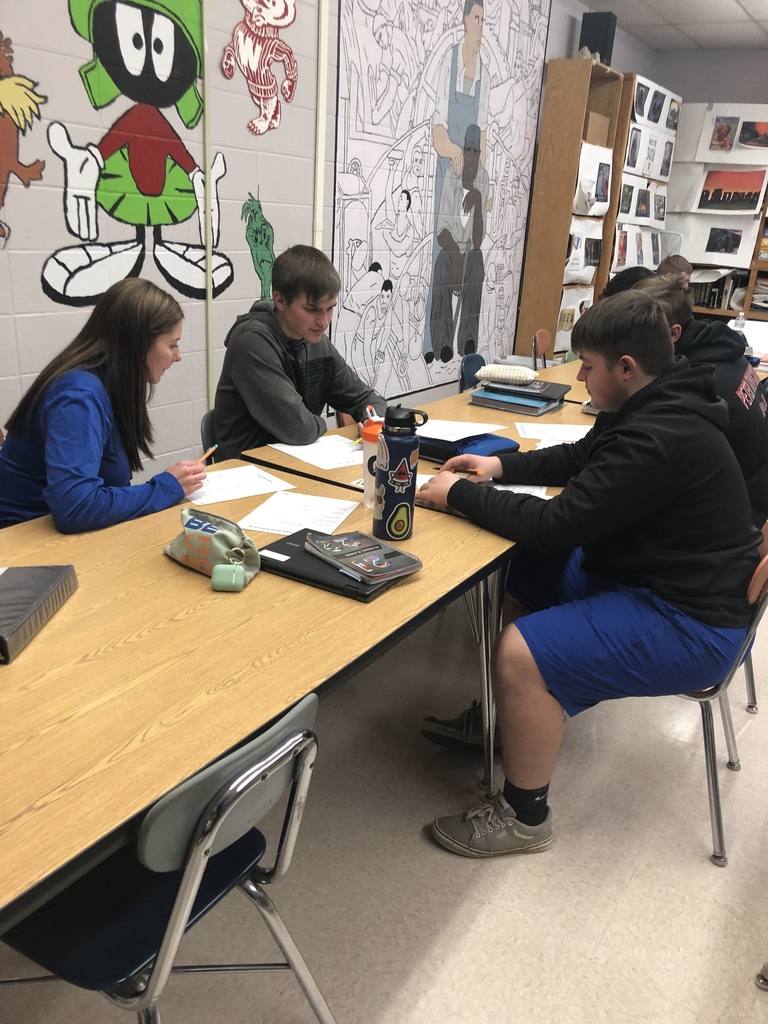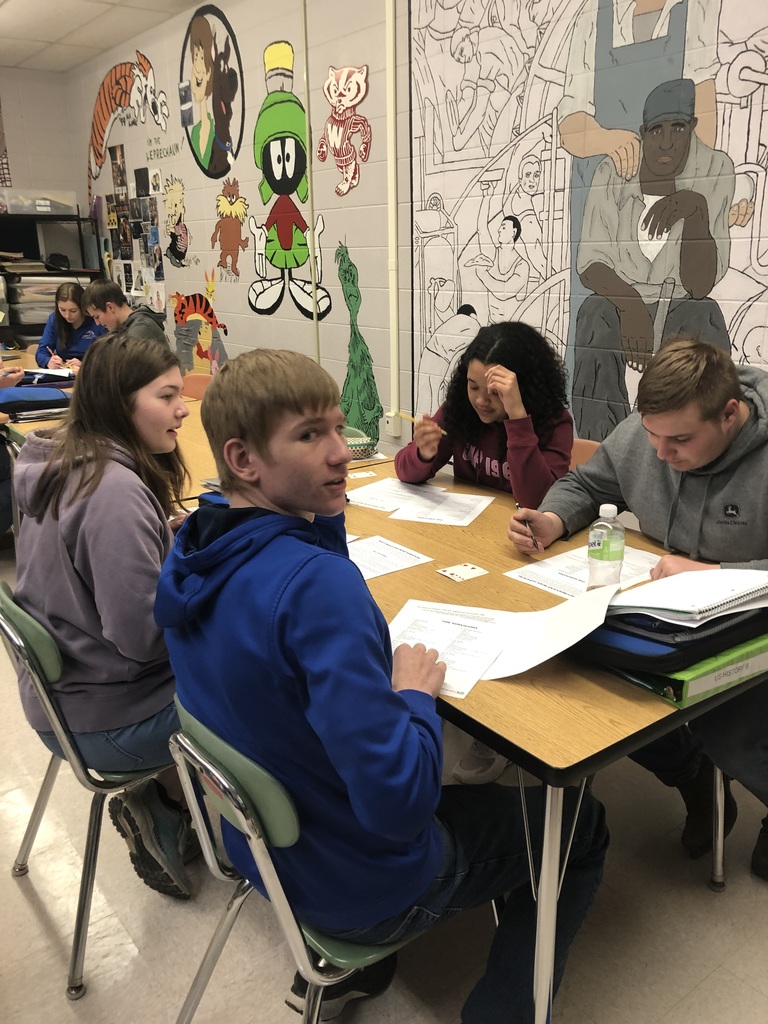 If you don't have plans this Friday March 25th, come on down to RJ Stockwells to support the local FFA chapters.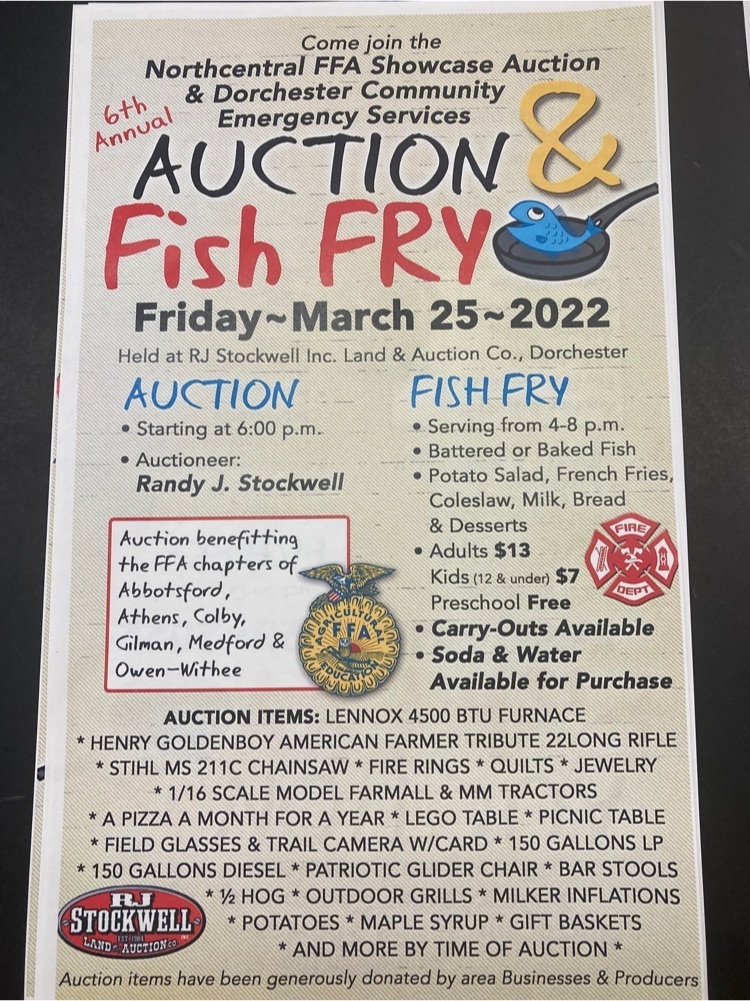 Whisper phones are nifty tools to help students monitor their own reading. It's also fun to say, "Welcome to McDonald's. May I take your order?"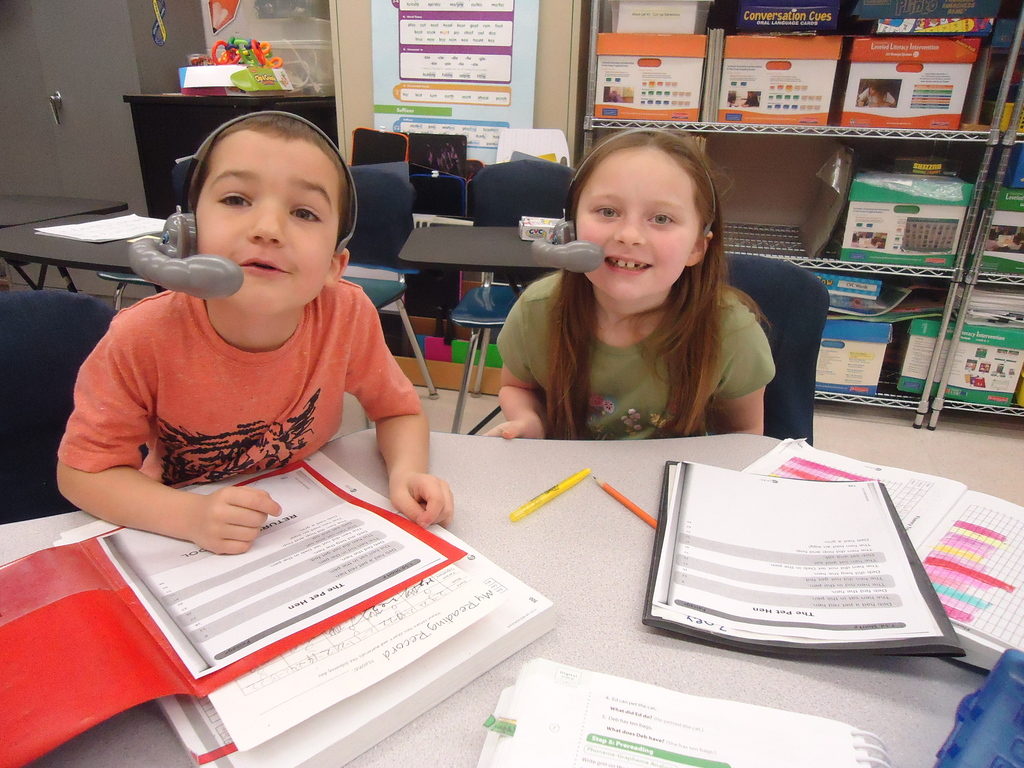 Solo and Ensemble is Friday, March 25. Join us for an exciting day of student music performances, including solos, duets, trios, a show choir, polka ensemble, and more! Family and friends are welcome and encouraged to attend.